Two of the top brands for high-performance fishing eyewear are Costa and Pelagic. But which one offers the best sun protection, durability, and vision enhancement for your time on the water? This review compares the key features and benefits of both.
| Brand | Pros | Cons |
| --- | --- | --- |
| Costa | – Enhanced contrast and colors with 580 lenses – Large variety of frame styles and colors – Durable bio-resin frames – Rubber pads prevent slippage | – Expensive, $200+ |
| Pelagic | – Blocks 100% UVA/UVB rays – Water and oil repellent lens coating – Impact-resistant TR90 frames | – Limited style options – Expensive, $150+ |
Lens Technology
Both Costa and Pelagic utilize advanced lens technology to optimize vision and reduce eye fatigue:
Costa 580 lenses block harsh yellow light while enhancing contrast and colors. The polycarbonate makeup resists scratches.
Pelagic's XP-700 lenses filter 100% of UVA/UVB rays while blocking glare. The scratch-resistant coating repels water and oils.
Frame Durability
Sturdy frames that can withstand fishing's rough conditions are a must. Here's how they stack up:
Costa uses a bio-resin material that stands up to saltwater and UV exposure over years of use.
Pelagic's ballistic-rated TR90 frames are impact resistant, maintaining integrity despite drops and hard knocks.
Style Variety
Having options to match your personal taste is key. In this area:
Costa offers a huge selection of frame colors and lens shades to fit different fishing environments.
Pelagic has a smaller range focused on sport performance over style. Most frames are black with colored mirrored lenses.
Comfort Features
Little touches to improve comfort during long days fishing make a difference:
Costas have adjustable rubber nose pads and temple tips that prevent slippage.
Pelagic's hydrophilic pads and co-molded traction keep the glasses in place.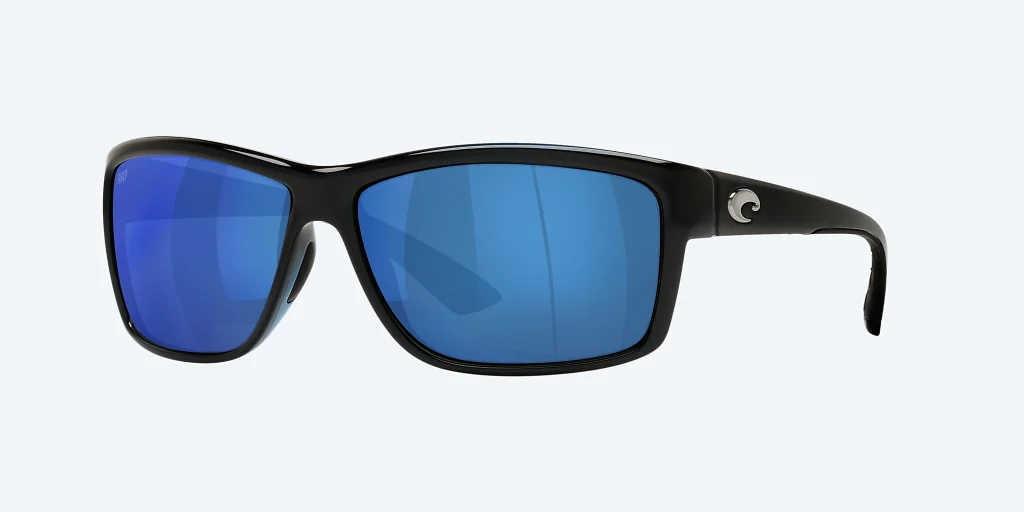 Price
You get what you pay for with premium fishing eyewear. Expect to invest around:
$200+ for a pair of Costas with all the bells and whistles.
$150+ for Pelagics with their specialized sport design.
The Bottom Line
While Pelagic offers excellent performance fishing glasses, Costa wins out with their wider range of style choices combined with top-notch durability and comfort. The enhanced color and contrast of Costa lenses also give them the edge for spotting fish in variable conditions.
If you don't lose your glasses often, I suggest going all in and investing in the best pair you can afford!