With multiple boat history report services to choose from, it can be hard to know which is best.
So, I decided to do some research and create this guide for Boat Alert History Report, Boat History Report, and Boatfax based on critical factors like price, report accuracy, and ease of use to help you make an informed decision on which report might be the best investment for you.
While no service is perfect, analyzing the pros and cons of each can get you started on the right foot before you buy.
Boat Alert History Report
Pros:
Comprehensive reports that check over 68 databases for accident history, theft, liens, etc.
Affordable pricing at $19.99 for one report or $39.99 for 10 reports
Provides reports quickly and easily online
60 day money back guarantee
Cons:
As a newer company, limited customer reviews are available
Some information, like maintenance records, may not be available
Boat History Report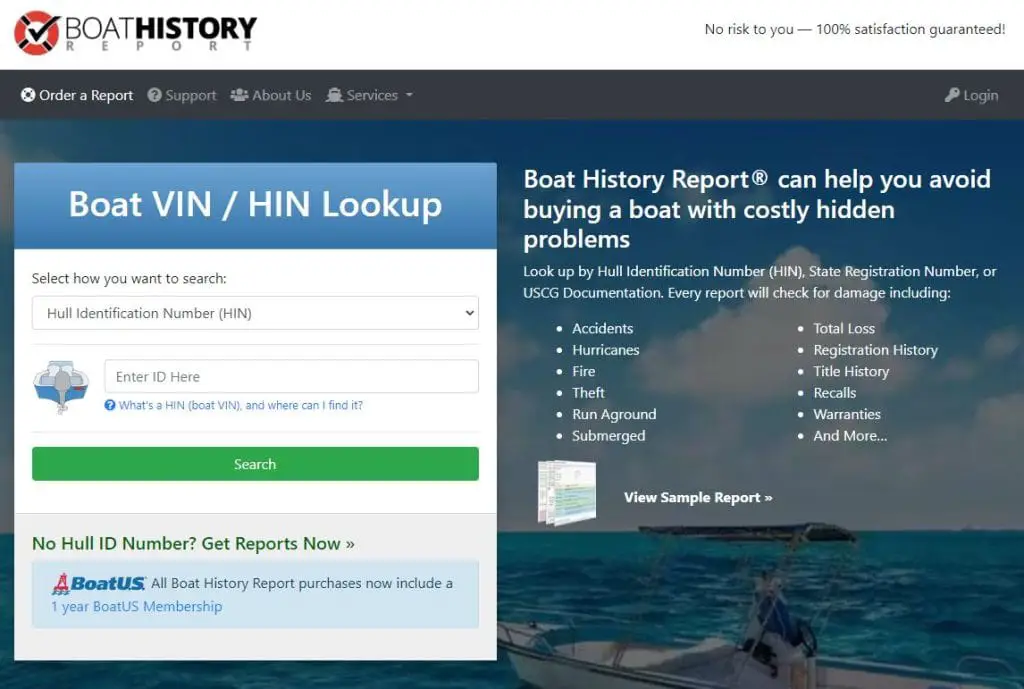 Pros:
Partners with the National Insurance Crime Bureau for accurate insurance/accident data
Comprehensive reports include accident history, ownership, seizures, groundings, etc.
Bundle pricing available – $99.99 for 6 reports
Immediate online delivery of reports
Cons:
Only can view reports online for 60 days unless downloaded
Some information, like maintenance records, may be unavailable
Single report at $59.99 is more expensive than competitors
Boatfax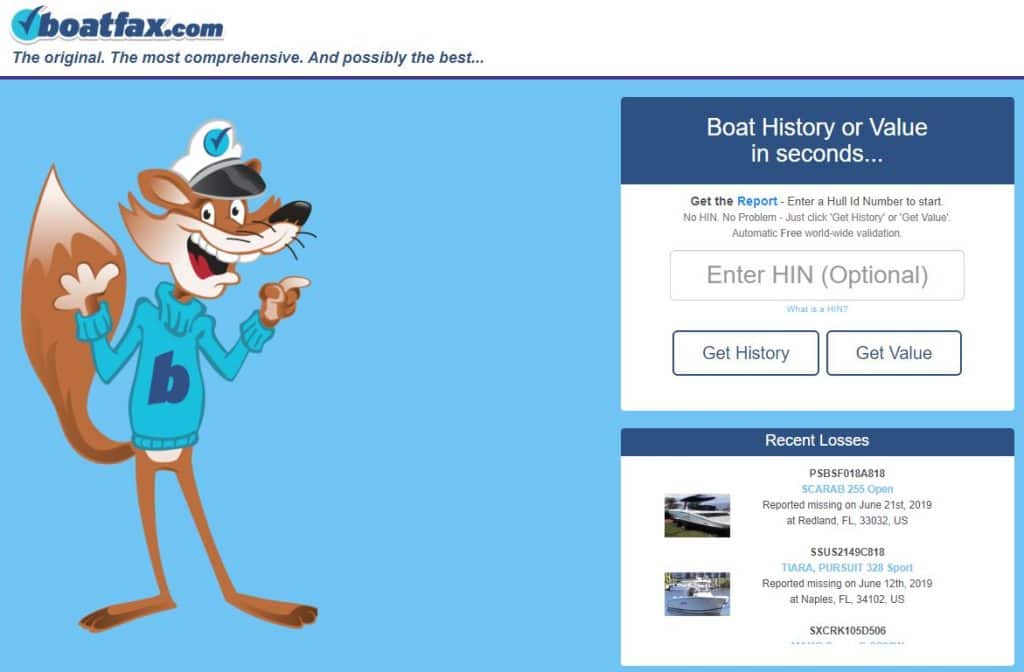 Pros:
An established company known for searching international databases
Variety of services like theft protection and Instant boat valuation
Basic report starts at $20 which is very affordable
Cons:
A comprehensive report with all add-ons costs $34, which is pricier
Some users report accident history can be incomplete
Geographical limitation: Boatfax is a United Kingdom-based company, meaning that it is more suitable if you are buying a boat not from Canada or the USA
My Final Thoughts
In summary, each service has strengths and weaknesses.
Boat Alert and Boat History Report tend to provide more comprehensive reports, while Boatfax offers a range of services but may lack some details.
Considering your specific needs can help determine the best option, although considering the cost of boats these days, it's not crazy to spend the money on more than one report.